Lumber by Phoenix Wood Products
Phoenix Wood Products provides a wide variety of lumber products. We are certified through Timber Products Inspection to produce #2 and #3 grade lumber.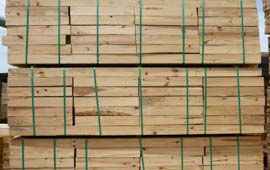 Specializing in custom pallets, crates, industrial lumber and truss web-stock, we guarantee quality products, competitive pricing and superior customer service.
We are one of the largest truss web-stock providers in Florida.
We manufacture all types of dunnage and industrial lumber.
We are your export specialists. We manufacture heat-treated lumber that meets all ISPM-15 requirements.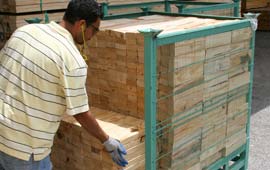 Products we offer:
#2 and #3 Grade Southern Yellow Pine (SYP)
Pre-Cut SYP Boards
Pre-Cut Hardwood Boards
Strap-Slotted Industrial Dunnage
Plywood
OSB